Columbus Awning
About US
We pride ourselves on giving our customers a partner with the experience under one roof to design, engineer, manufacture and install your canopy and sunshade vision.
01.

Custom design

Our on-staff engineers, designers and project managers have decades of experience to design the canopies and sunshade systems that add aesthetic beauty and functional design.
02.

We Manufacture

Our hands-on process extends to the actual manufacturing of our products.  All canopies and sunshade systems are produced and assembled in the USA.
03.

We Install

Our customers enjoy the benefit of professional installation of all canopies and sunshade systems.  Our experienced installers are equipped to handle any size installation.
Proven cost effective approach
PARTNER WITH US
Columbus Awning's Treeline Canopy Systems represent an exciting approach to the custom design and engineered building components market. We are always exploring new materials to support the latest industry trends and designs.  Our systems eliminate the high cost and high number of multiple subcontractors required in a traditional steel canopy solution.  The integrated design of the canopy and cohesive approach to the finished product reduces cost, streamlines installation and ensures a consistent aesthetic objective.
You will find that our prices are competitive and we offer fast turnaround on bid requests. When value engineering is your objective, we can help.  You can rely on our online resources where we supply supporting data, specs and drawings via our easy on-line downloads.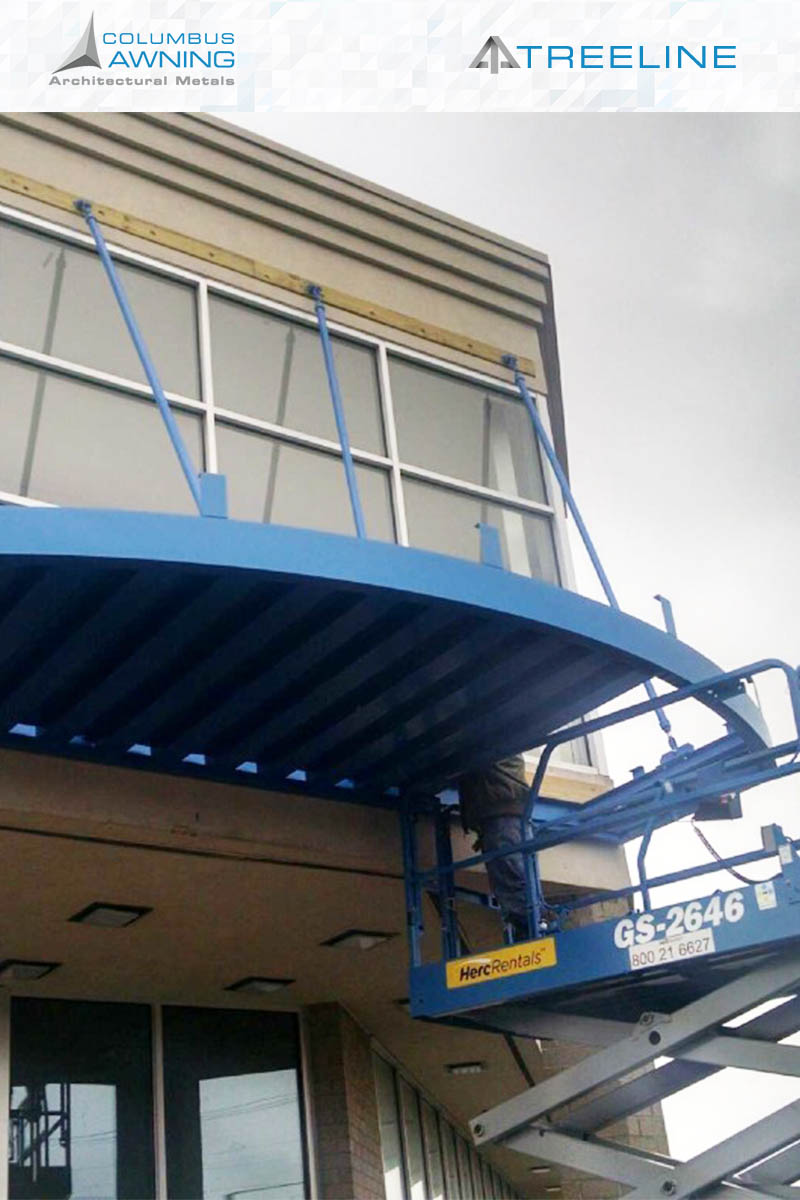 297 Old County Line  Road Westerville, Oh 43081
(614) 426-4206