Transform your outdoor space
Aluminum Canopy Systems, Commercial Patio, Entrance and Walkway Systems, Sunshades and Fabric Awnings
Don't Settle For Less
CUSTOM DESIGN. DEDICATED SERVICE.
A leading manufacturer of long-lasting, high quality aluminum canopy systems, Columbus Awning Architectural Metals has over a decade's experience designing and building high quality aluminum canopy, sunshade and awning system for business, general contractors, retail operations, and commercial/government projects. Our team members have over five decades experience in construction and manufacturing industries ranging from companies such as Honda, Verizon and EWI.
Our diverse product lines include walkway covers, overhead supported canopies, standing seam awnings, and custom aluminum sunshades.  These systems are designed to be structurally sound, professionally finished and designed to aesthetically complement your existing or new building construction. We assist in all phases of the process, from design to installation, and have the flexibility to adapt to an array of needs, budgets, and architectural requirements.
Our goal is 100% customer satisfaction, achieved by providing premium service and exceptional value.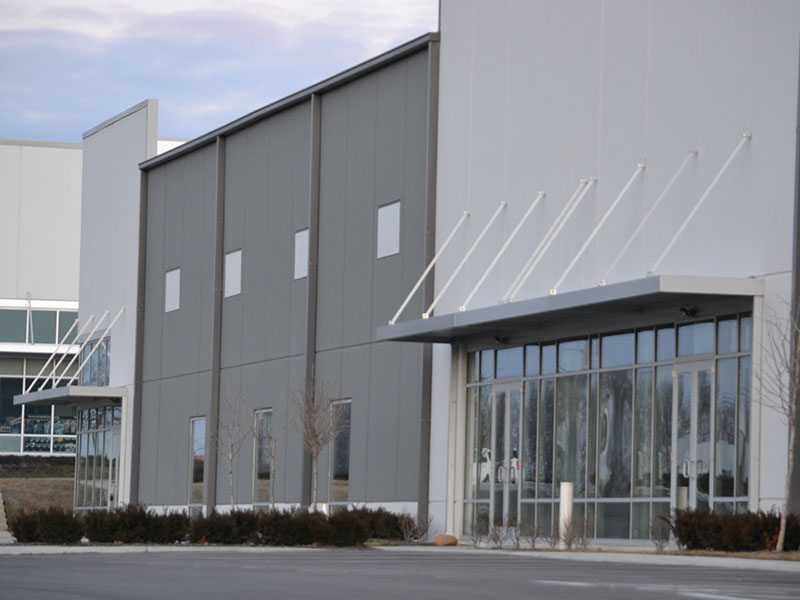 Hanger Rod Canopies
Designed to lend distinction to an entryway and provide protection from the elements. Fabricated for unbeatable strength and durability.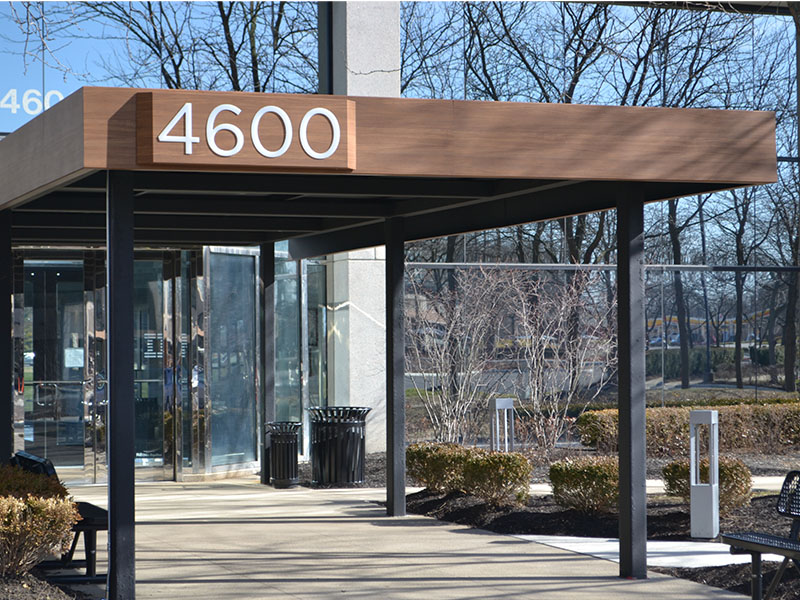 Post Supported Canopies
Provides an attractive accent to any building. An economical design to meet building codes for snow and wind loads.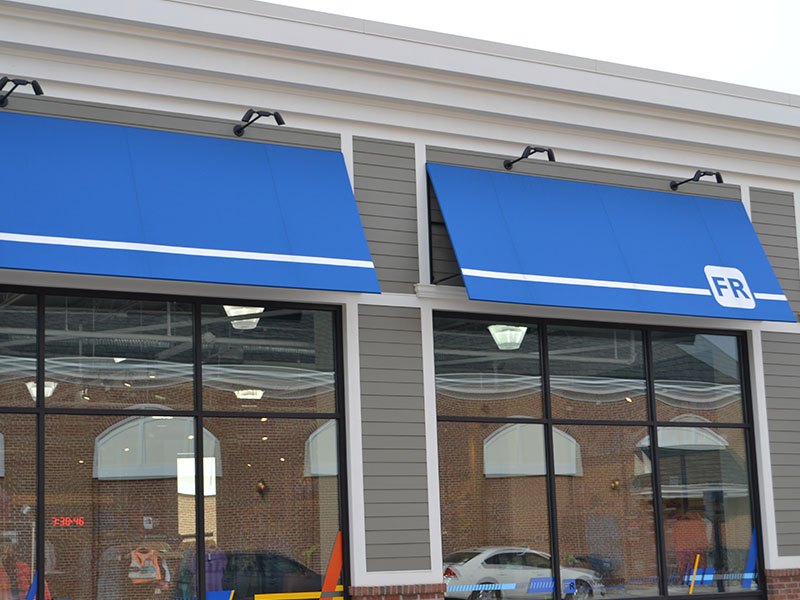 Commercial Fabric Awnings
Save energy and sun damage while enhancing the look of your home or business by adding shape, dimension, and color.
Project Inspiration
Enhance your building entrance, outside patio or drive-up location as well as provide cover, rain protection, and window shades for your commercial or industrial business.  Visit our gallery  to find what our clients have found to be the ideal style and design for their needs.  We would like the opportunity to design the perfect canopy for you. Contact us today for a complimentary estimate and project renduring.
Resources
For your convenience, for each product we have the resources you need including product specifications, product brochures, and full design PDF. If there is anything else you need, please give us a call.
297 Old County Line  Road Westerville, Oh 43081
(614) 426-4206